This option helps a user to connect with QEval support team. In order to get assistance associated for credentials or to contact with the operators through chat or email, the users can avail the support facility tab.
The tab is located to the top right corner of the screen as shown-

On clicking the tab, the user will be redirected to the support window of QEval. This is as shown below-
To get a support from QEval team, a user needs to enter the details in the fields of the console.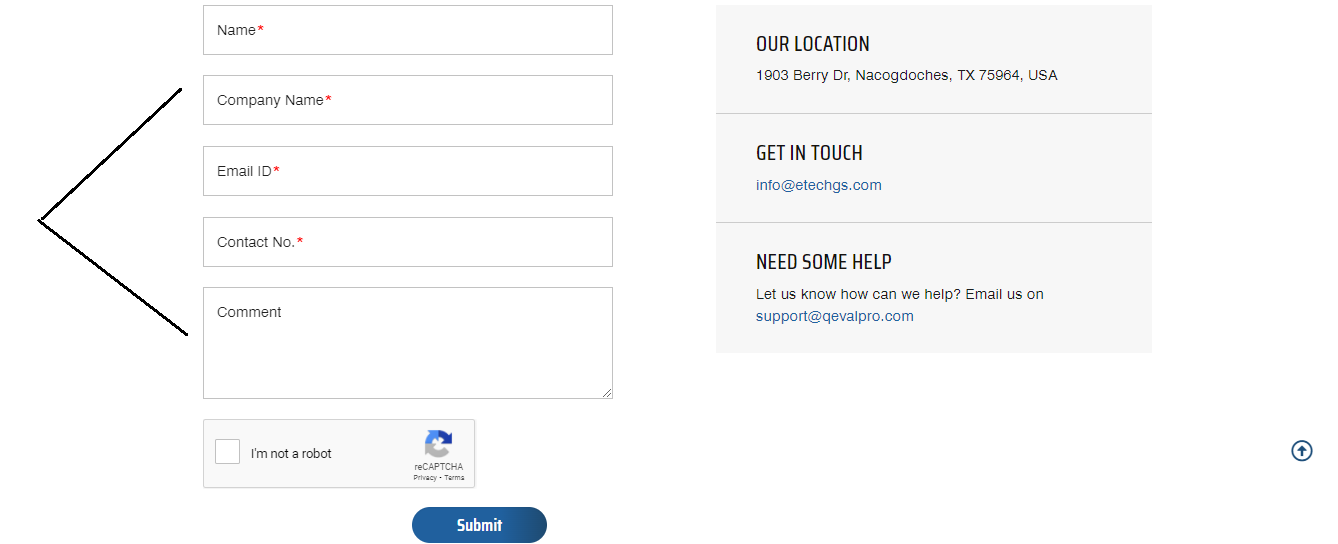 Once all the details are entered, a user needs to hit the Submit button to submit the form. 
If a user wants to access QEval then he could purchase a license from https://www.qevalpro.com/ 
(Visited 53 times, 1 visits today)