Program wise training is specifically designed for entire program. In this format, multiple questions of a particular program are allocated to the training process. 
The process of accessing program wise training from admin panel is as shown below-
By default Program wise training would be selected. Select Client Name and Program Name from respective dropdown box to populate it into the fields. Further, type a needed training content in the comment box just below the fields. The interface also allows to upload a file from local system through 
 button. The entire process is depicted below-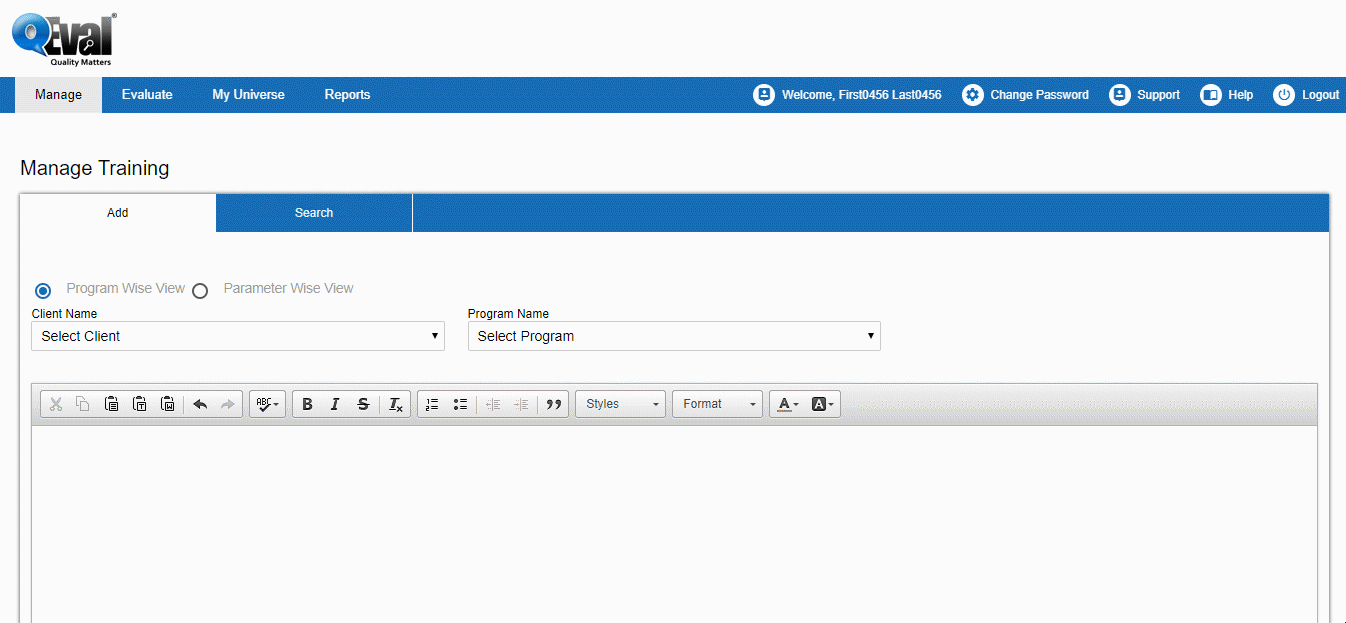 Click 
 button to create the training module. Click 
 button to reset the entries. 
Once the program wise training module is created, the system will generate the following message-
Note- When a user completes a training for one program wise question then all the other questions for that particular ACTs will also be covered.  
(Visited 35 times, 1 visits today)