Settings menu allows to reset password, configure theme and configure the client logo.
To view Settings page, go to Manage > Settings and the following screen appears.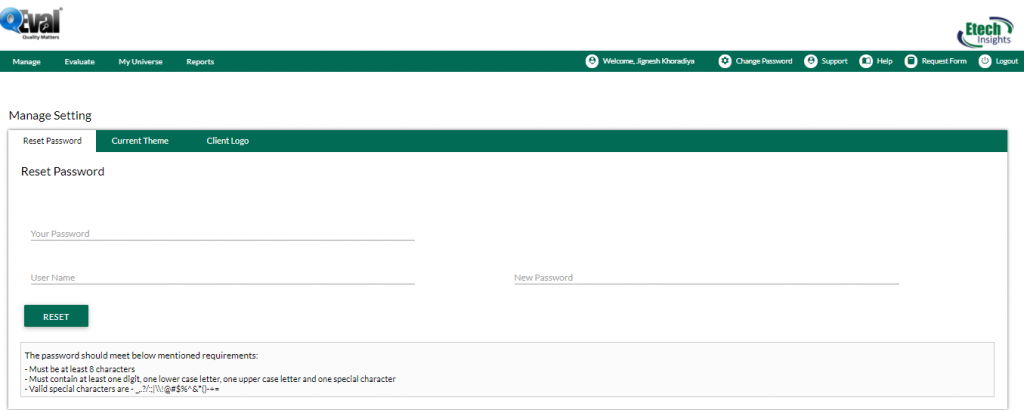 Settings Main Screen
The page displayed three tabs namely: Reset Password, Current Theme and Client Logo.
By default, Reset Password page is displayed first.
(Visited 13 times, 1 visits today)