User page allows managing all the users. It allows an admin to add, search and import user of various roles such as agent and supervisor within QEval system. 
To view user page, go to Manage > User and the following screen appears: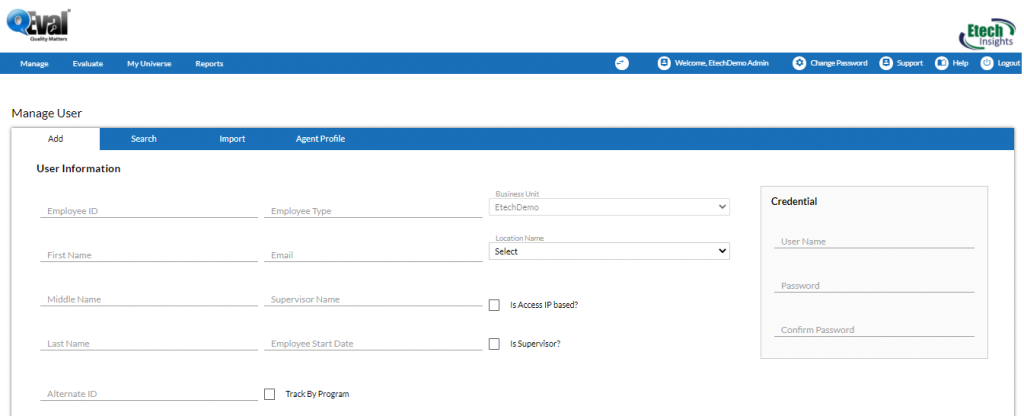 Manage User Screen
The page displays three tabs namely: Add, Search and Import.
(Visited 37 times, 1 visits today)