A Manage Program page enables an admin to add or search programs for particular locations and clients. QEval recognizes programs in the form of departments. 
To view Program page, go to Manage > Program and the following screen appears.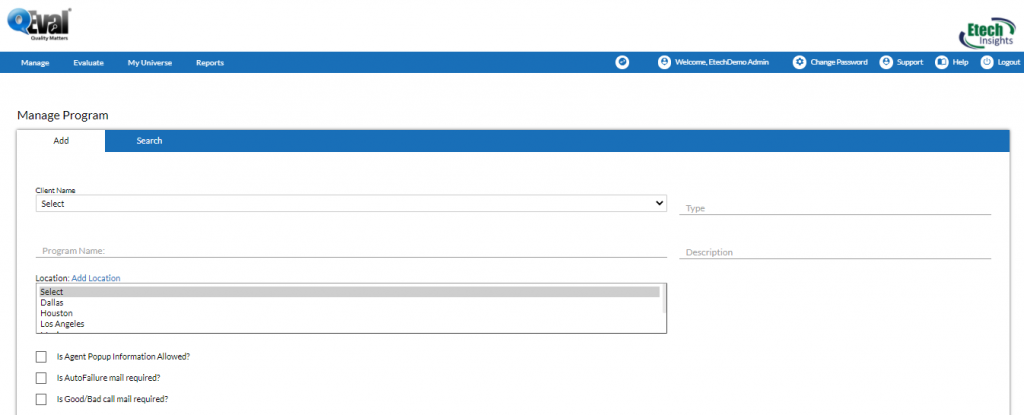 Scroll down on the same console to view more checkboxes as shown in the below screen-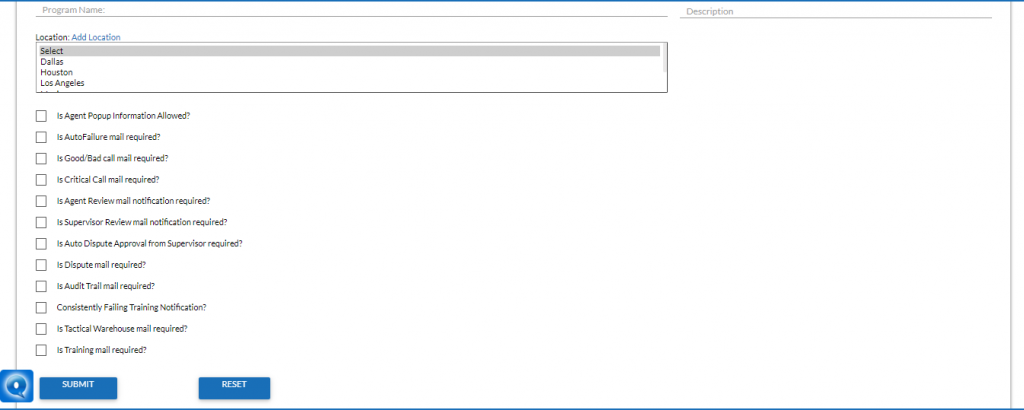 The page displays two tabs namely: Add and Search.
(Visited 36 times, 1 visits today)