When the user logs into the system, he/she will receive notifications for two reasons – Pending Disputes or Pending Evaluation – based on the access rights of the logged-in user.
Pending Dispute Notification
If there are any disputes which are yet to be addressed by a Supervisor or a QA Supervisor, then, whenever these users log into their QEval account, immediately a notification pop-up will appear, displaying a message of a number of pending disputes as shown below.
The users can click on the numeric value displayed for the pending disputes from the pop-up.
The user will be directed to the My Disputes page as shown below: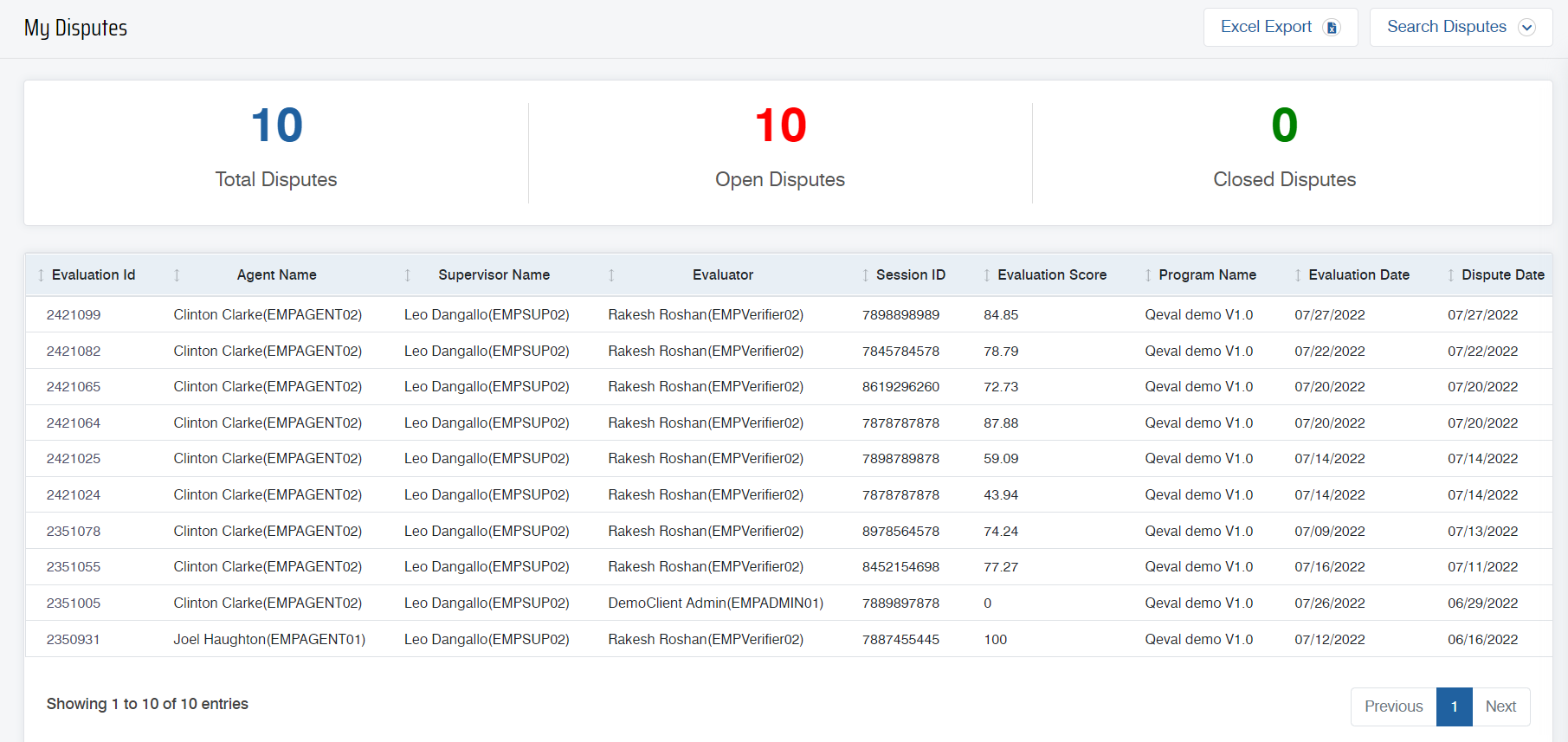 On this page, all the disputed evaluations will be displayed with their details. The user can review such disputes and assign them back to the operator, for them to close.
Pending Evaluation Notification
When a user has evaluation(s) pending, then the system generates a reminder pop-up message. It is displayed as soon as the user logs in to the software using his/her credentials as shown in the screen below:
The user can click on the provided number on the pop-up message as shown boxed in the below screen:
The user will be directed to the Manage Evaluation, where the list of pending evaluation(s) will be displayed, and the user can perform the required action.
(Visited 17 times, 1 visits today)